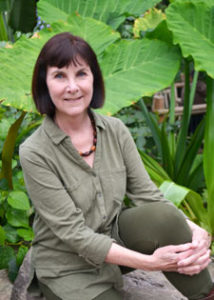 Welcome
My name is Susan Lennox, and I offer psychotherapy services and Life Coaching, and Business Coaching. I work with my clients in person in my Broomfield, Colorado office and also by telephone or online.
My style
Clients have described my personal style as caring, down-to-earth, empathic, insightful, and supportive. Together we will bring our curiosity and creativity to moving you forward in your life. We will even laugh a bit together! What other clients have said about my style:
"Very motivating, upbeat, and, dare I say, inspiring"
"Grounded and creative – and gifted at turning possibilities into action"
"Strikes a great balance between self-directed reflection and useful, practical feedback and suggestions"
"Competence and compassion"
Services and Issues Treated
I offer an array of services that are suitable for helping with a spectrum of client needs, from coaching for practical life or work/business issues at one end of the spectrum to psychotherapy for deeper psychological and emotional issues at the other end.
While life issues never slot neatly into one category, the following will give you a general sense of the scope of issues I work with and the approach that often best fits those issues.
Life Coaching

Business Coaching

Psychotherapy

Getting unstuck
Goal setting, action planning & execution support
Work-Life balance
Women's issues
Navigating life transitions
Fulfillment in retirement
Meaning-making in later life
Stress management

Vocational discernment
Personal productivity & effectiveness
Relationships at work
Workplace conflict
Developmental mentoring
Leadership skills
Team skills
Time management
Conflict resolution
Business thinking partner

Anxiety counseling
Depression treatment
Trauma work
Elder issues
Life stage issues, empty nest, mid-life crisis
Self-esteem
Coping skills
Changing unhelpful patterns of thought & behavior
Of course, the right approach for any specific issue and any specific person can only be determined after a full assessment of your situation and understanding your goals. As your work progresses, we may find that different approaches will help you to move forward.
For example, you may initially seek coaching for what appears to be a relatively practical issue but further exploration reveals that your practical difficulty has deep roots in childhood trauma. At that point it would be more appropriate to use a therapeutic approach to work through those issues. In other cases, we may first work on psychological issues, such as depression or anxiety, but after that condition has ameliorated, you may be ready for life or business coaching to help you move forward concretely in your life.
I will keep you informed of the processes we are using and answer your questions at each step of our work together. You will be a full partner in determining the course of our work together.
My Approach
I bring a strengths–based approach to my work with my clients. I see you as a healthy, resourceful, whole person. I will strive to fully understand your coaching or therapeutic goals and co-design with you a plan of action that suits your needs and brings you the results you are seeking in an effective and efficient manner.
I use an integrated approach that calls upon the strengths of both the logical, linear parts of your brain and your creative, intuitive, holistically focused parts of your brain. In doing this I draw on principles and approaches from several evidence-based modalities, including Focusing, Internal Family Systems (IFS), Acceptance and Commitment Therapy (ACT), and Solution-Focused Brief Therapy (SFBT). Learn more about these specific approaches here.